Present Day Installation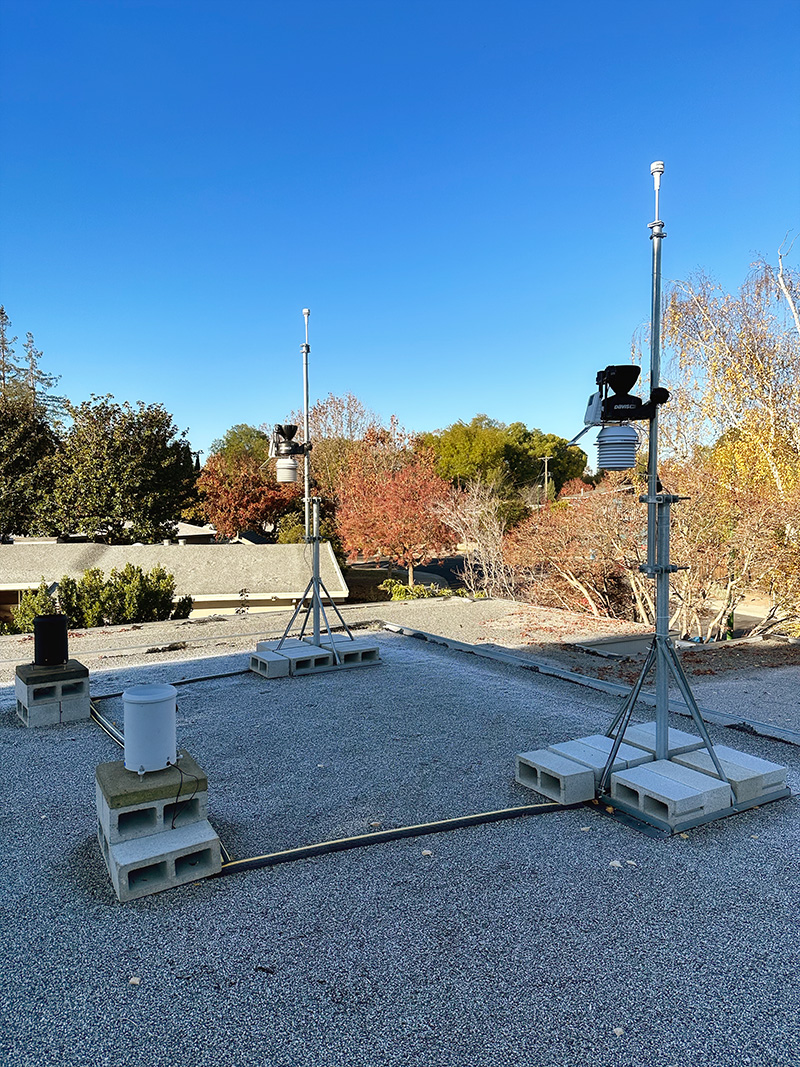 PaloAltoWeather.com Rooftop
Photo: December 12, 2020

Primary Station
Davis Vantage Pro2 Plus 6163
(foreground)
Upgraded to Davis Sonic Anemometer
(foreground top)
Upgraded to RainWise Industrial Rain Gauge
(right)
24-Hour Fan-Aspirated Radiation Shield
Temperature
Humidity
Barometer
Wind Speed/Direction
Rainfall
UV
Radiation
Secondary Station
Rainwise Mark III-LR
(back left)
Temperature
Humidity
Barometer
Wind Speed/Direction
Rainfall
(8" Rain Gauge meets NWS spec.)
RainWise Weather
Station Installed

January 26, 2019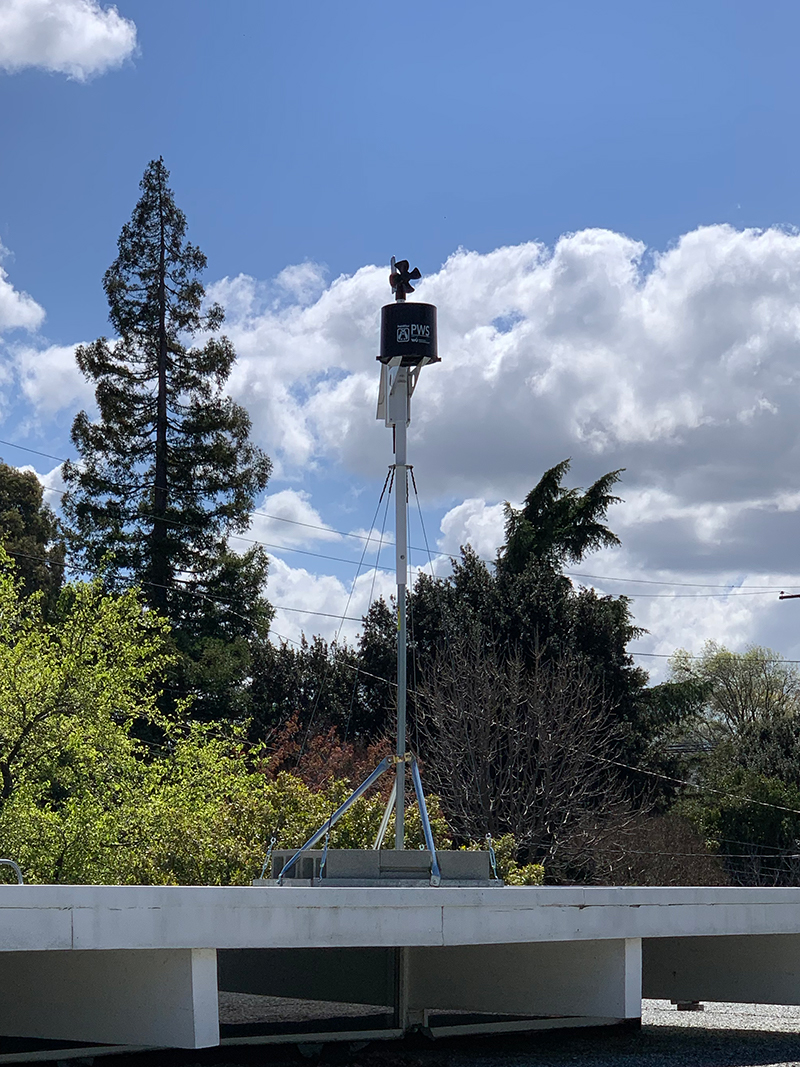 Rainwise Mark III-LR
(Now secondary station.)
Reporting to the
National Weather Service
Begins—Station F4751


(APRSWXNET/CWOP)

March 13, 2019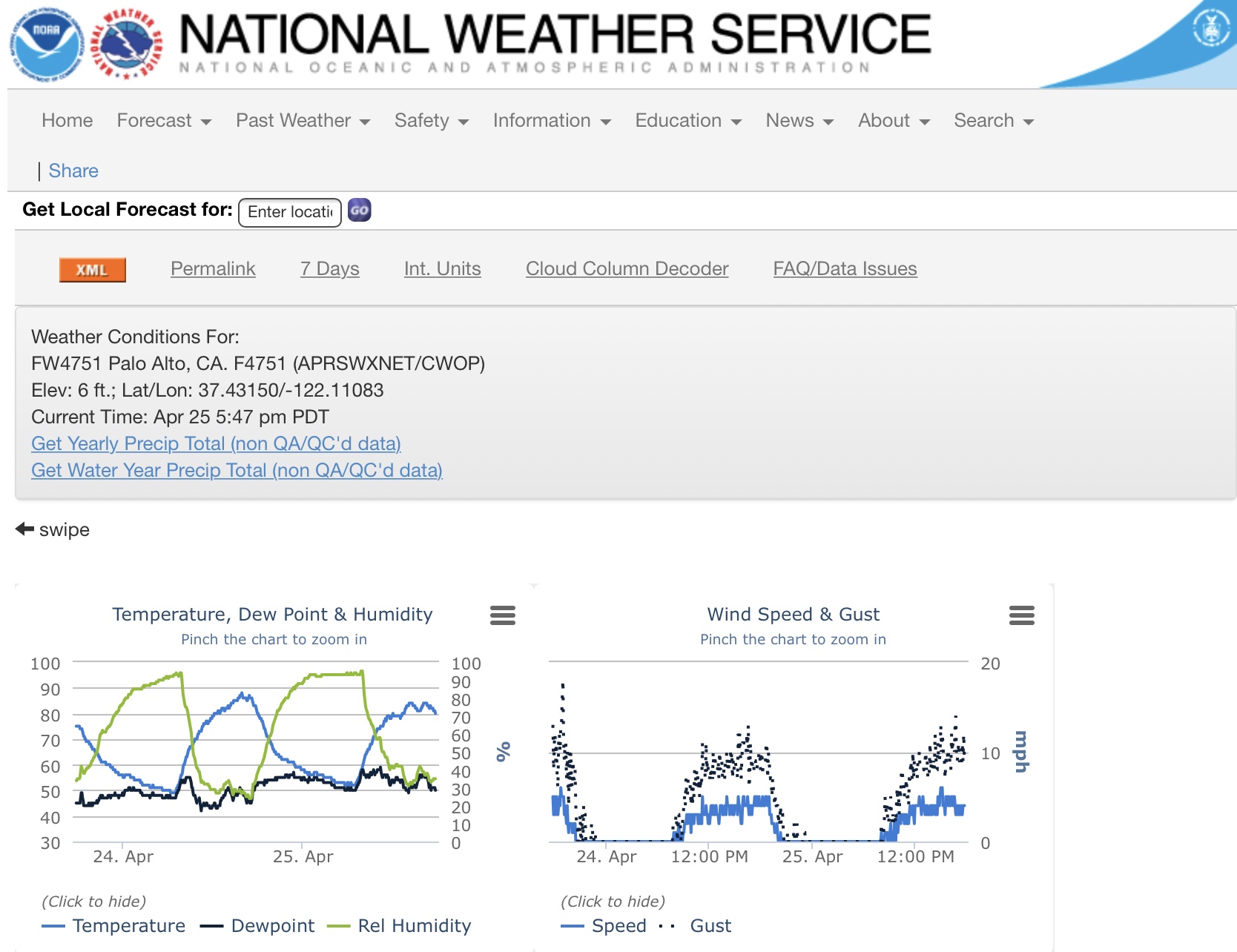 Click to see this station on NWS.
PaloAltoWeather.com
Goes Live

April 21, 2019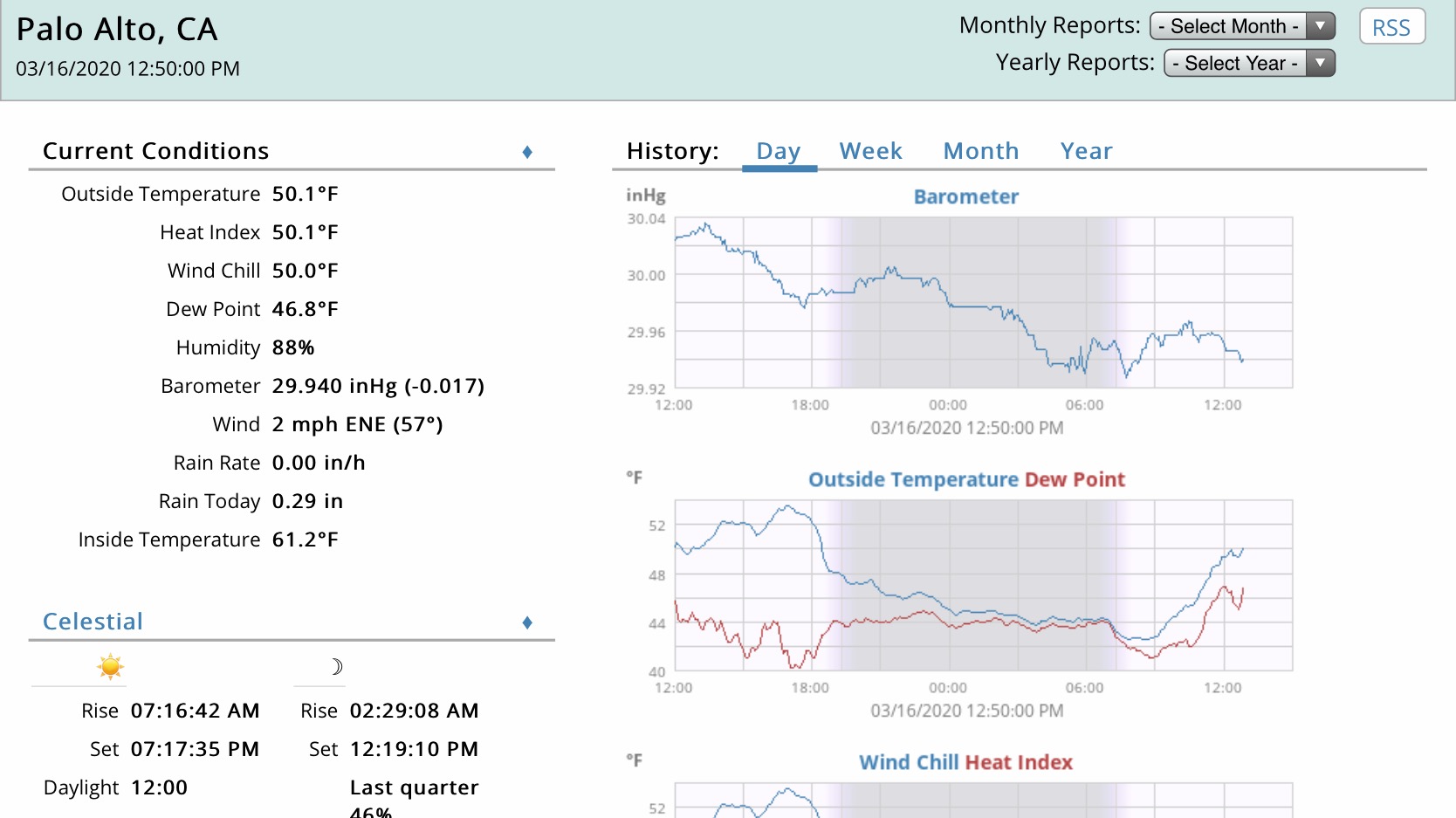 Original PaloAltoWeather.com (re-creation)
WeatherBoard™
Introduced

July 2019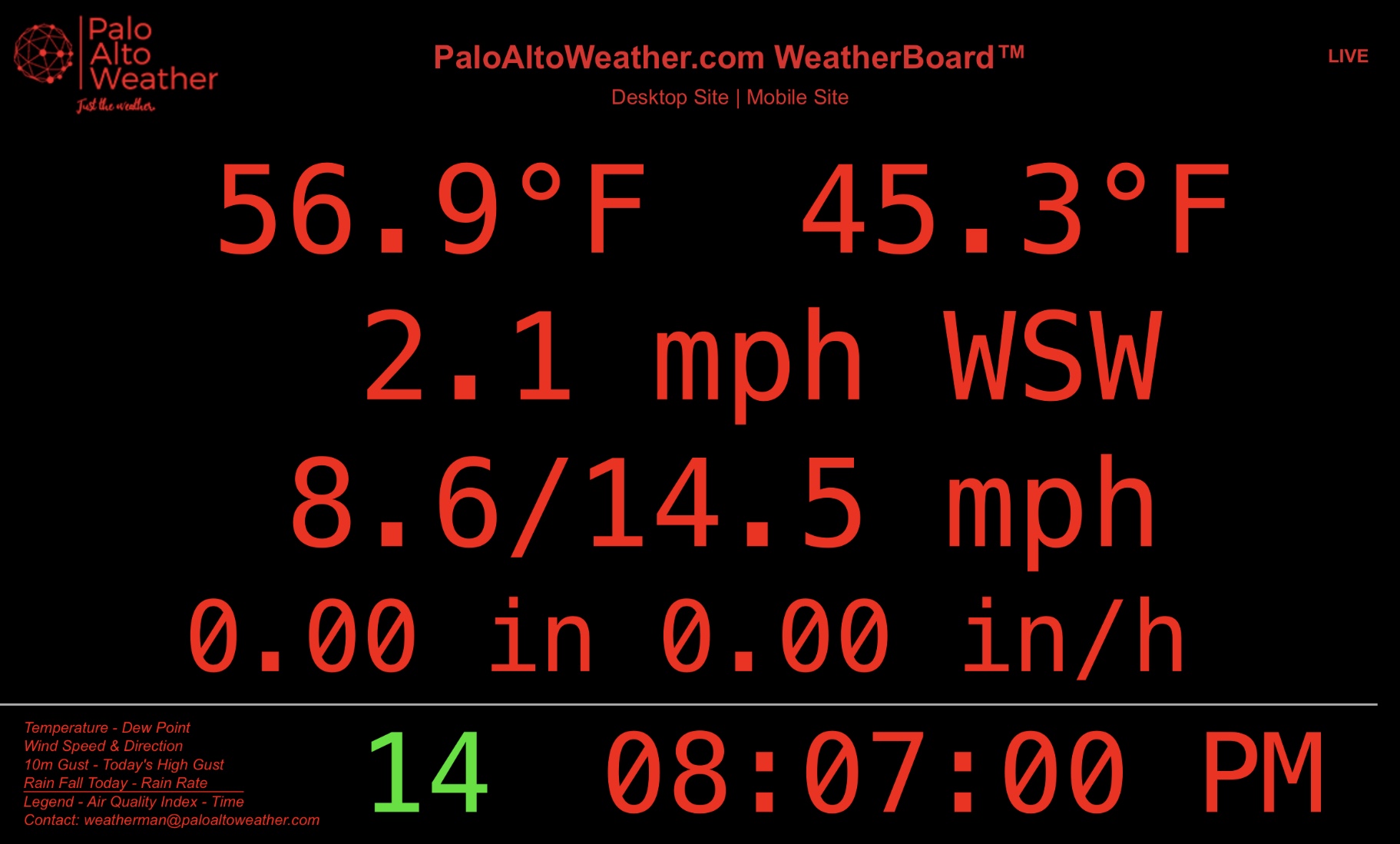 Click to check out WeatherBoard!
Seismograph
Goes Live

Early August 2019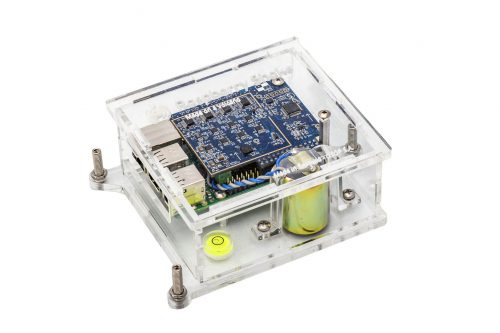 Raspberry Shake 4D
Infrasound Monitor
Goes Live

Mid August 2019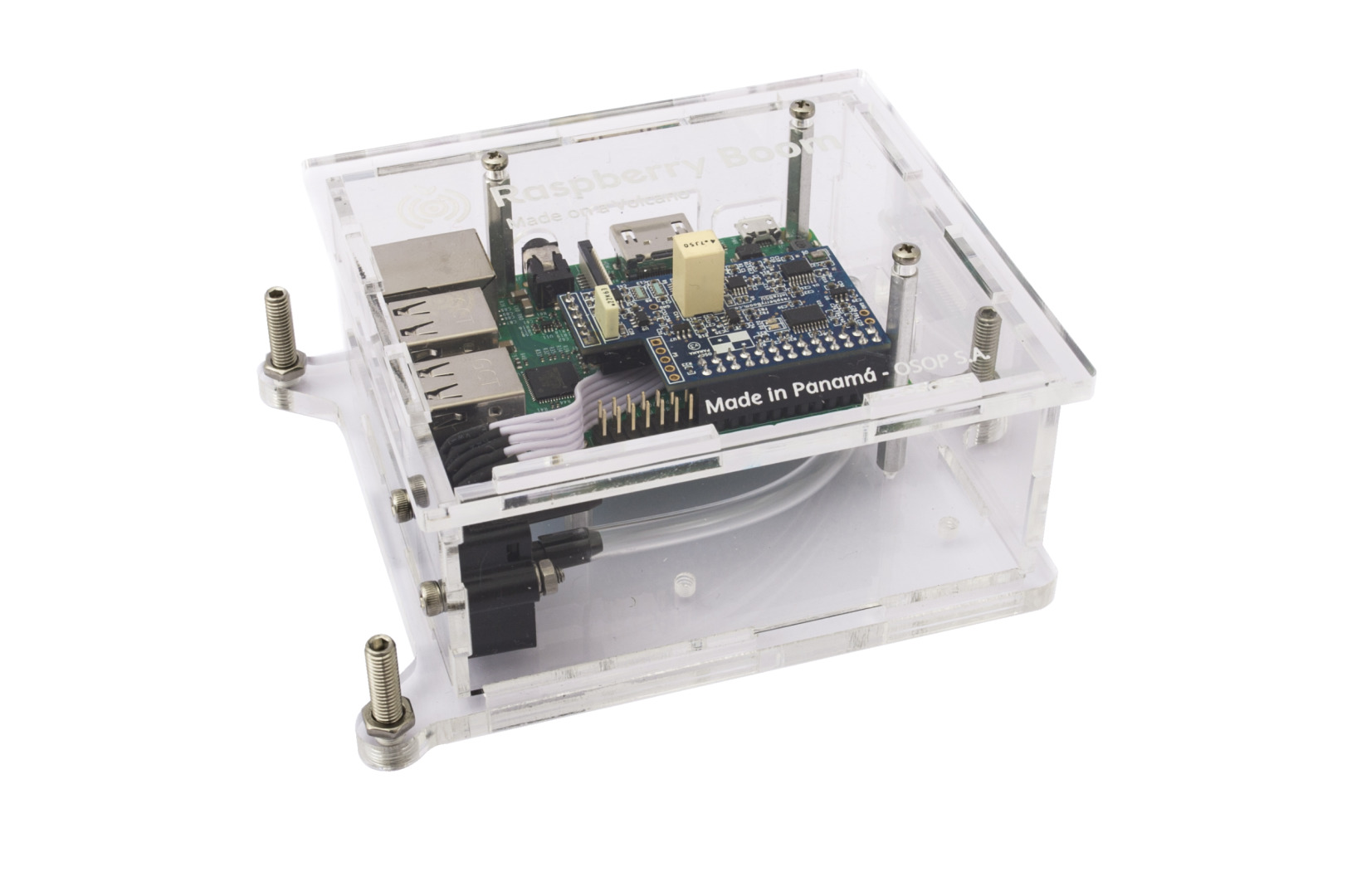 Raspberry Boom
RE991, AM Network, Raspberry Shake, S.A.

Seismograph
Upgraded

Mid October 2019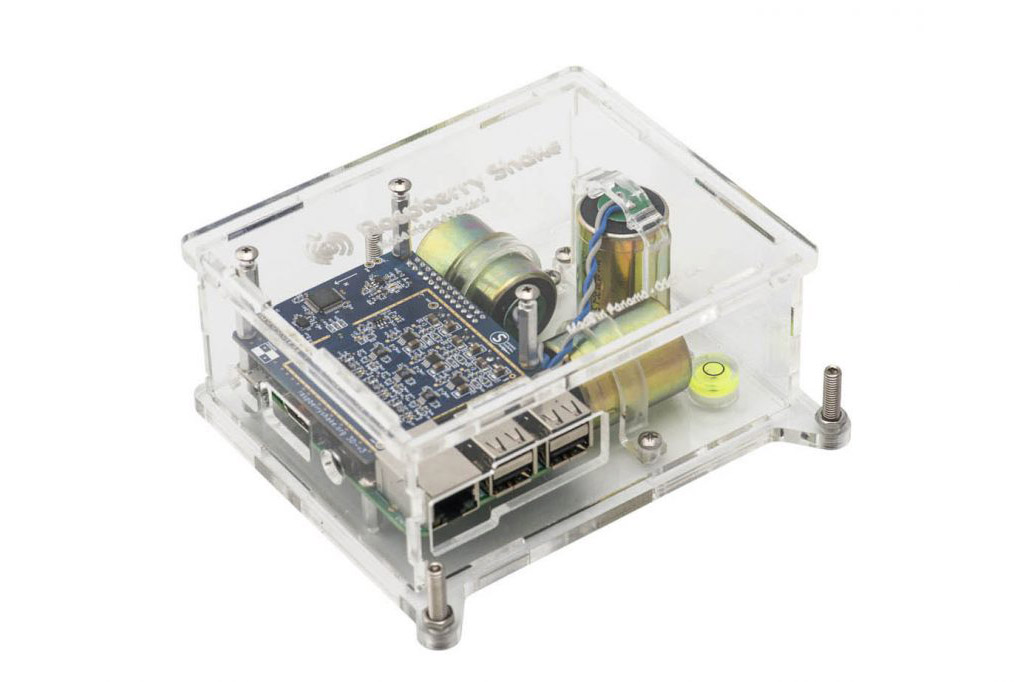 Raspberry Shake 3D
R24AE, AM Network, Raspberry Shake, S.A.

Air Quality Reporting
Goes Live

Late December 2019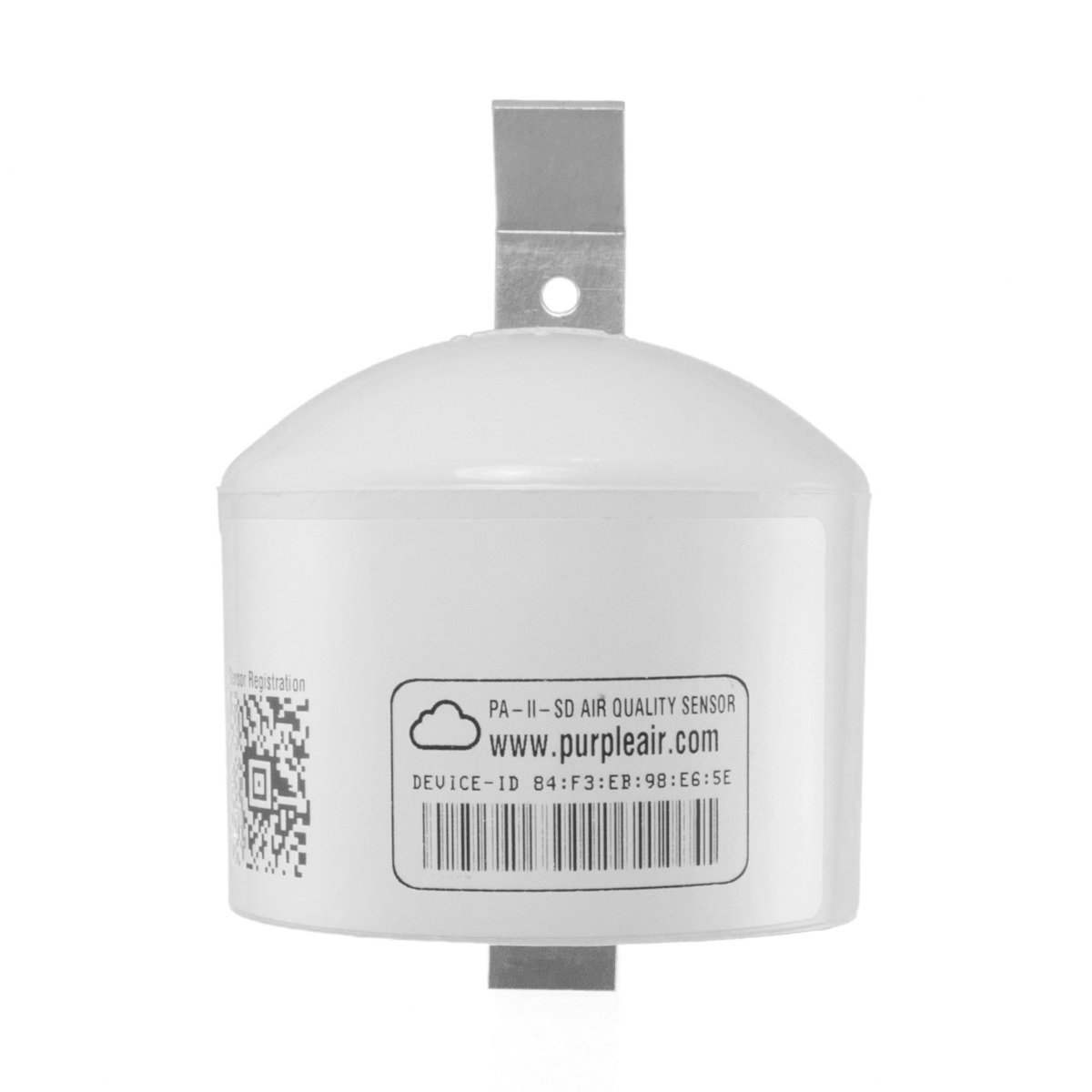 PurpleAir PA-II-SD
Second Weather Station
Installed
September 1, 2020 (For Testing)
September 5, 2020 (Designated Primary)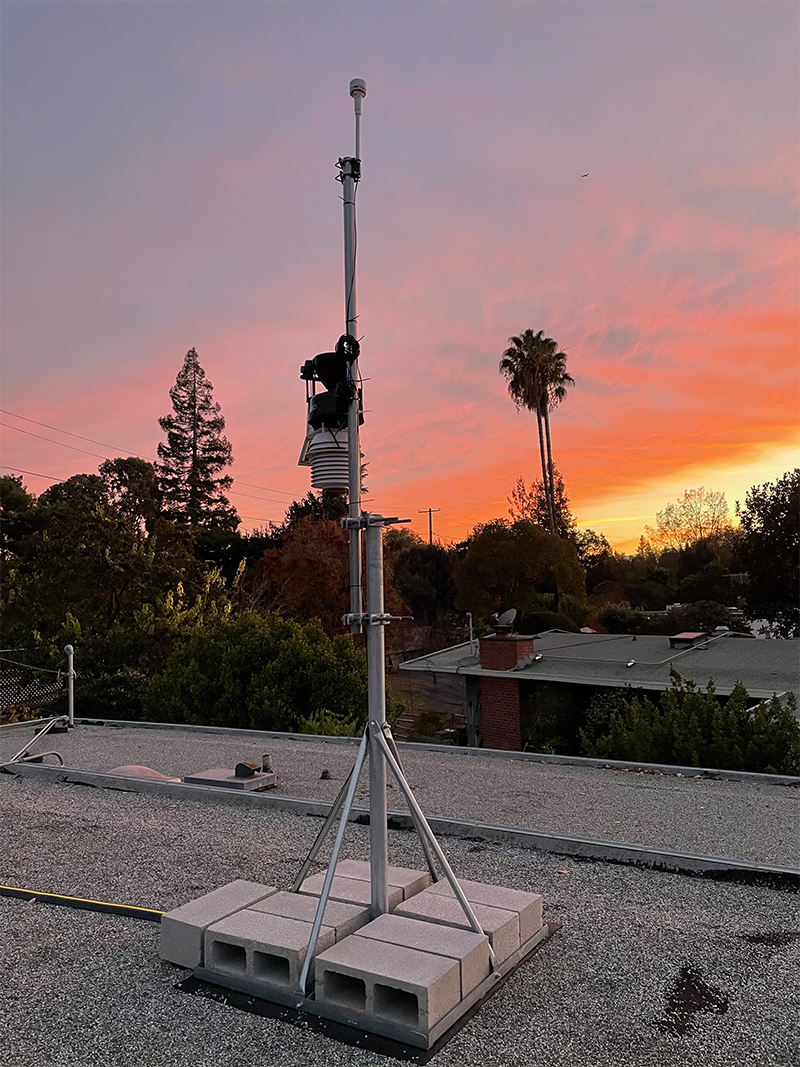 Wireless Vantage Pro2™ Plus
Additional Capabilities
24-Hr Fan Aspirated Radiation Shield (more accurate readings)
Ultrasonic Anemometer (more accurate windspeed and direction)
On Board UV Sensor
On Board Radiation Sensor
Con: Inferior Rain Gauge—Replaced by RainWise gauge (see below).
Davis Air Quality Sensor
Installed

September 18, 2020 (currently in testing)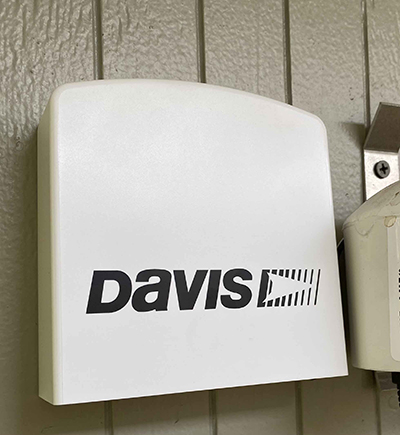 Davis AirLink
RainWise Rain
Gauge Installed

October 1, 2020

(Retired November 23, 2020)

Replaced VantagePro2 On-Board Rain Gauge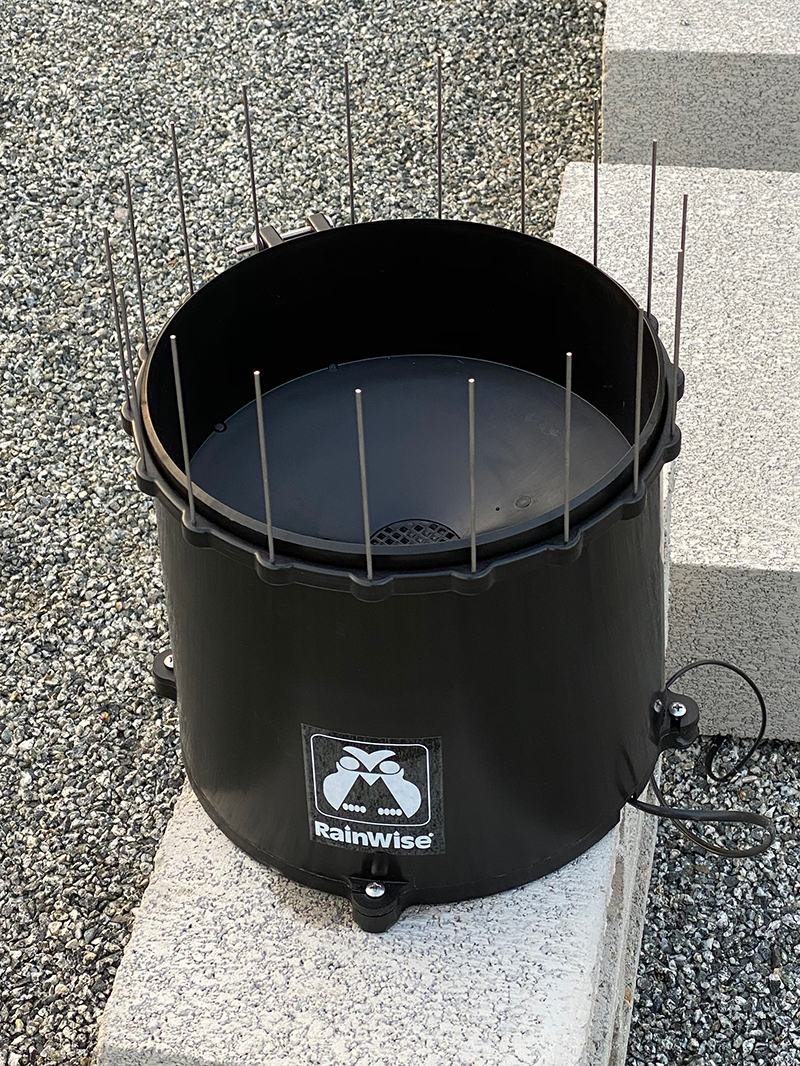 RainWise Rain Gauge
8" diameter collector meets NWS specifications for statistical accuracy.
This rain gauge, in turn, has subsequently been upgraded (see below).
RainWise Industrial
Rain Gauge Installed

November 23, 2020

Replaced Previous Rain Gauge Upgrade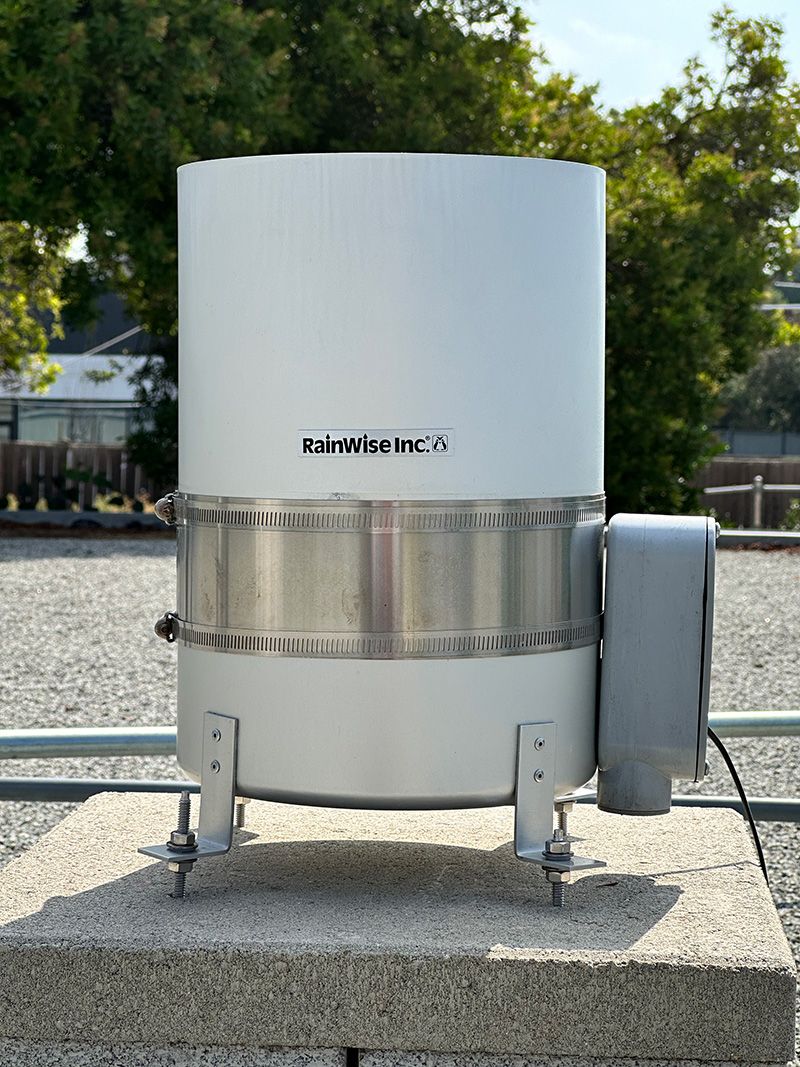 RainWise Industrial Rain Gauge
8.5" diameter collector.
Meets NWS specification for statistical accuracy.